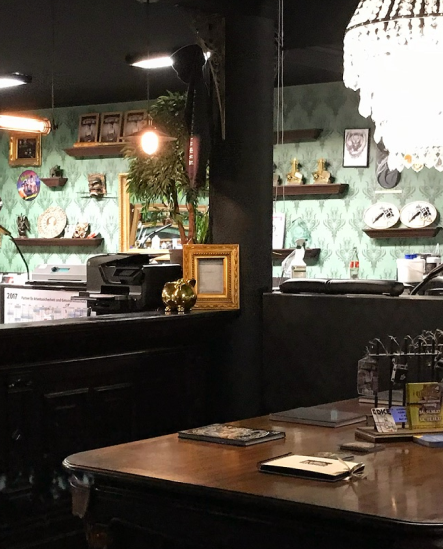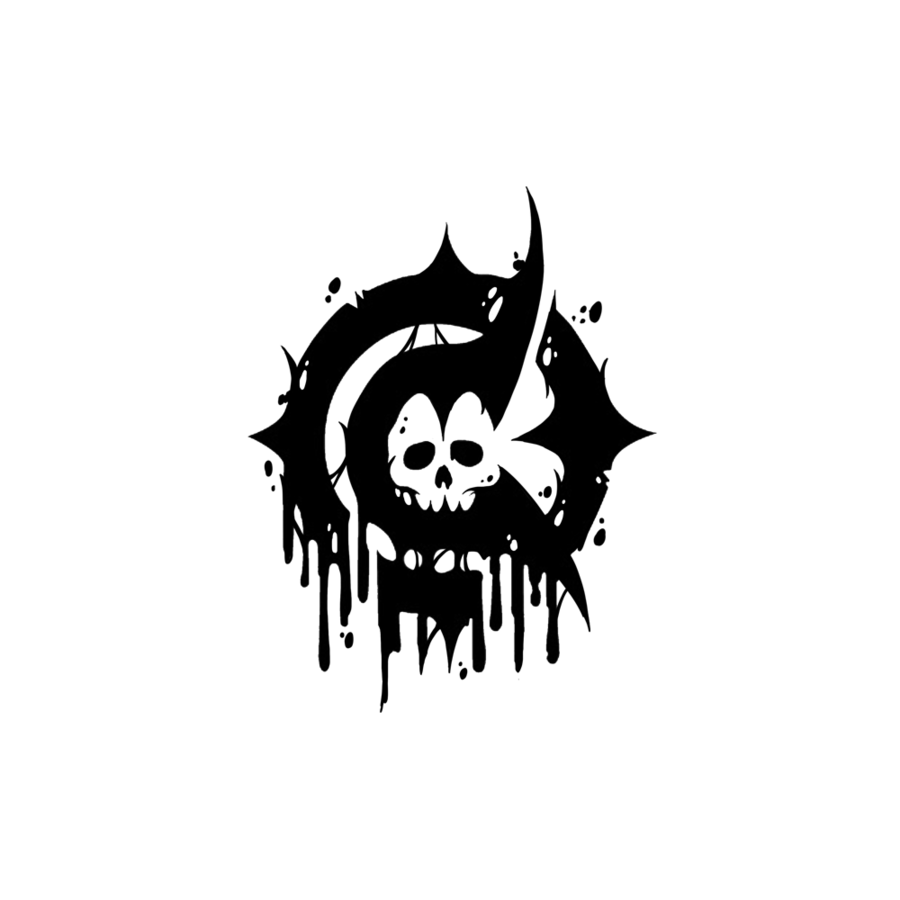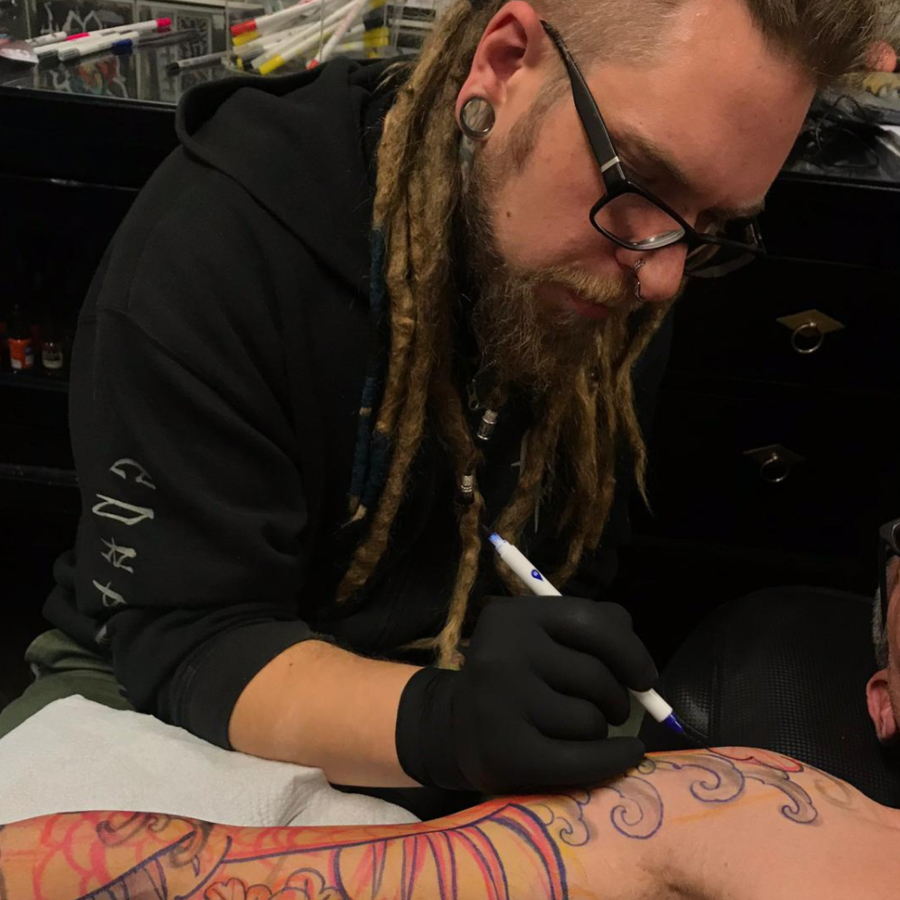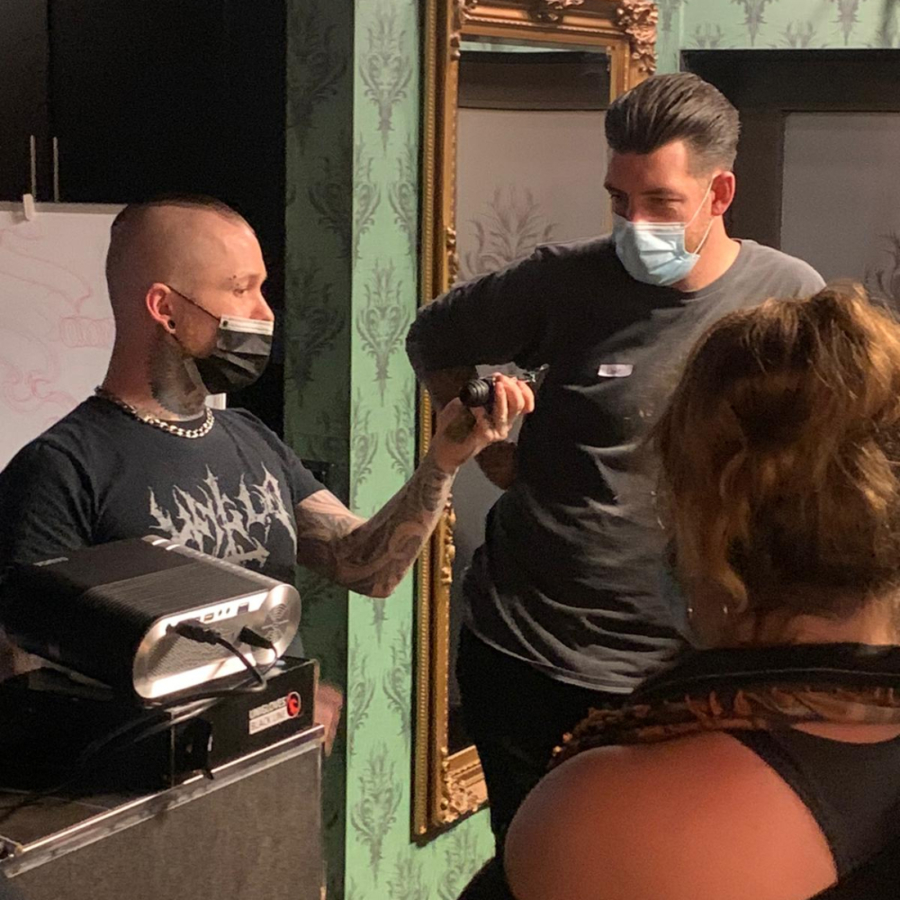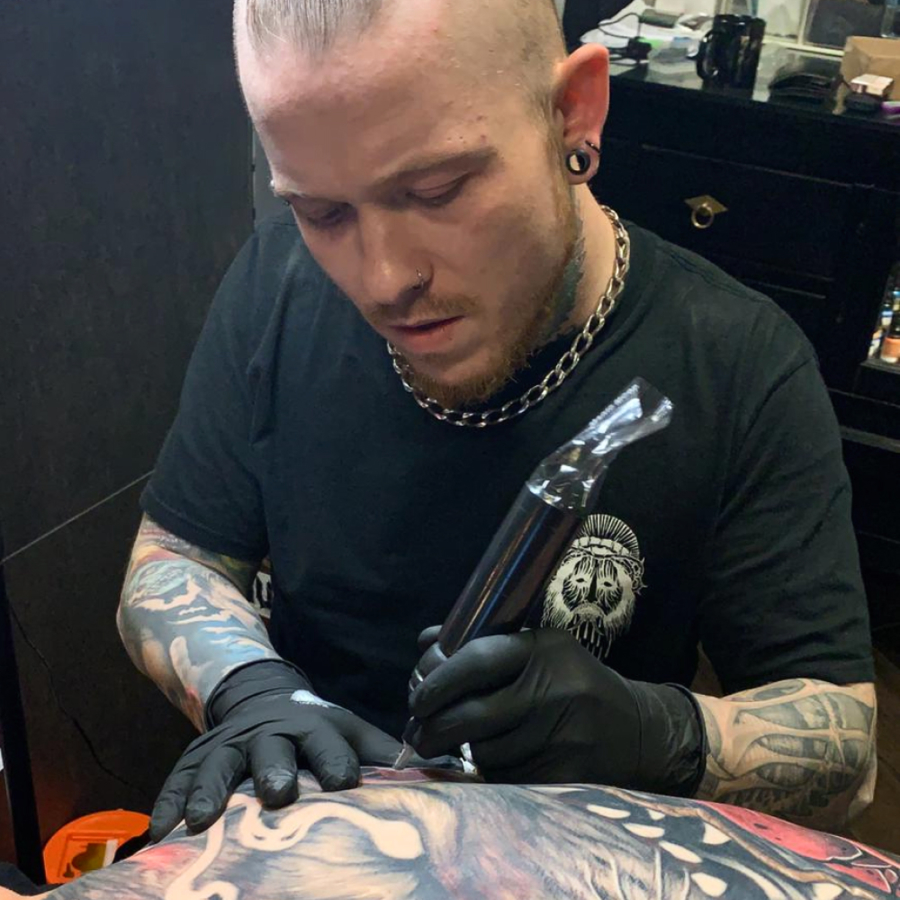 Corpsepainter
The Corpsepainter tattoo studio in Munich-Pasing exclusively offers tattoo custom designs. Founder Julian Siebert and his team show how real teamwork works in the tattoo scene. Each tattoo is checked on site by all seven artists to see if it meets the studio's high artistic standards. Only then is the tattoo drawn on the customer's body and applied. Absolute freedom of movement and precision are a must with custom designs. This requires professional tattoo equipment. The diverse accessories and tattoo equipment from Cheyenne are therefore indispensable in this tattoo studio.
Produkte: HAWK Spirit Craft Cartridges SOL Terra SOL Luna POWER UNIT IV SOL Nova Unlimited Capillary Cartridges
What can you expect at the Alliance Studios?
We are proud to announce that with Corpsepainter Tattoo in Munich we have a great tattoo studio at our side. With Julian Siebert and his wonderful colleagues we have from now on our Alliance Studio address in the Bavarian capital in the south of Germany.
Due to COVID-19, all events are temporarily cancelled.
What can you expect?
• Presentation of new products from Cheyenne Professional Tattoo Equipment
• Testing of machines, cartridges amd more at our exhibition displays on fake skin
• Q&A talk with Cheyenne – ask us all your questions and we will answer
• Access to machine repair service – you still have machines that you want to send to the repair service? You can hand them comfortably to our colleagues on site and we will do the rest
• valuable interchange with other tattoo artists from your region
Let's celebrate that with our grand opening at 23th of October 2021!
About the studio
In 2009, Julian Siebert opened the Corpsepainter tattoo studio, which has since grown to 160 square metres and is located in Munich-Pasing. His team consists of seven tattoo artists with different styles.
The tattoo studio exclusively offers tattoo custom designs. Large projects are always drawn directly on the body beforehand to achieve the perfect body flow and a coherent overall concept. Teamwork is "capitalised": each design is approved by several artists at the same time in order to achieve the best possible result for the customer. This form of close cooperation guarantees great and sophisticated results. Regular meet-and-greets of the local tattoo scene are also part of the offer.
When it comes to getting down to business and under the skin, there is no way around the Cheyenne tattoo machines in the Corpsepainter tattoo studio. Absolute freedom of movement and precision require professional tattoo equipment for tattoo custom designs. The diverse tattoo accessories from Cheyenne are also indispensable in this tattoo studio. That is why the compact Power Unit IV ensures that the tattoo machines and tattoo needles run smoothly at Corpsepainter. These include SOL Nova, SOL Nova Unlimited, SOL Terra, SOL Luna, HAWK Pen, HAWK Thunder and HAWK Spirit with a mix of Safety, Craft and Capillary cartridges. Guest artists such as Toxyc, Ccyle, Benjamin Laukis and Marcel Birkenhauer feel at home in the Corpsepainter and, like all resident artists, work with Cheyenne's innovative and safe tattoo equipment, which has been developed in continuous exchange with the best tattoo artists. As a tattoo partner, the Cheyenne tattoo equipment can be tested on site in the Cheyenne Alliance tattoo studio and tried out for different tattoo styles.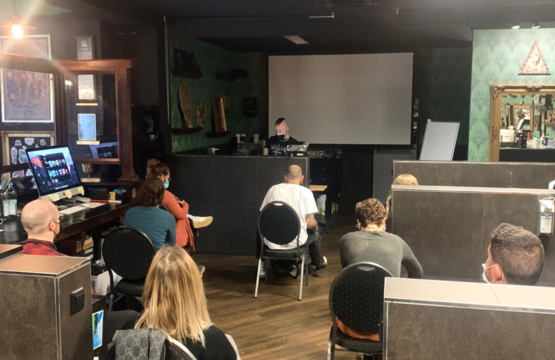 Corpsepainter
Bodenseestraße 21
81241 München

Germany

TEL: +49 89 452 073 33
EMAIL: info@corpsepainter.com