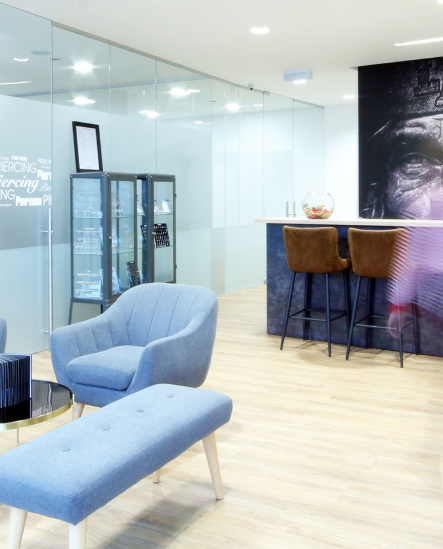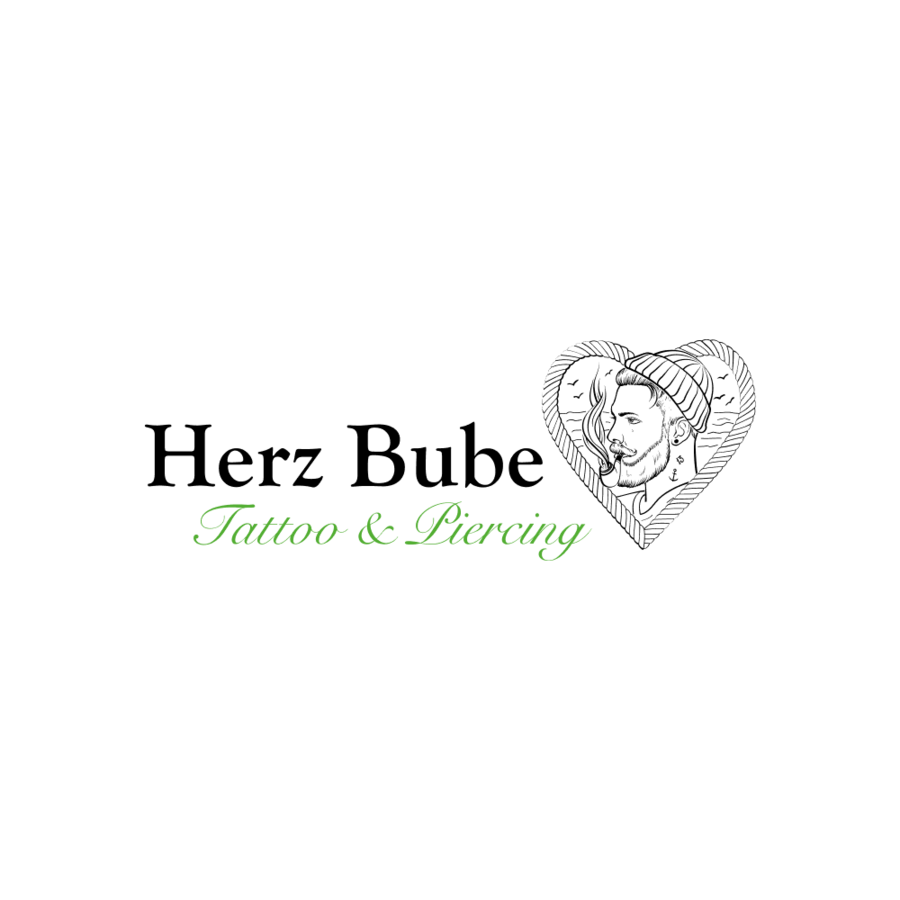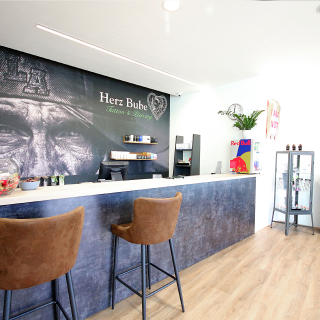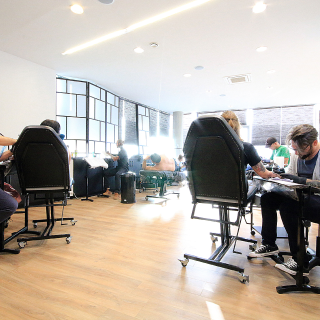 Herzbube
Tamas Török and Tomas Raffelberger founded the Herzbube tattoo studios in Austria together. The professional and spacious tattoo studios offer plenty of room for a special tattoo experience. Both founders make sure that customers and tattoo artists feel comfortable at all times, because this is the only way to create fantastic tattoo artworks. This is also ensured by regular local meet-and-greets as a Cheyenne Alliance partner studio.
Produkte: HAWK Pen HAWK Thunder SOL Terra SOL Luna POWER UNIT IV SOL Nova Unlimited Capillary Cartridges
About the studio
After 20 years in the industry as piercers and tattoo artists, founders Tamas Török and Tomas Raffelberger decided to open the Herzbube tattoo studios in Linz with another branch in Steyr.
The shop in Linz covers 220 square metres, while the studio in Steyr covers about 90 square metres. Both offer plenty of space for a special tattoo experience. A lounge ensures a relaxed arrival to exchange ideas about the latest tattoo styles and Cheyenne Tattoo products over a drink.
The large tattoo room with nine fully equipped workstations for local tattooists and guest artists leaves nothing to be desired. The studio uses Cheyenne Professional tattoo equipment such as the SOL Nova Unlimited, SOL Nova, SOL Luna, SOL Terra, HAWK Thunder, HAWK Pen Artist Edition, compact power units, innovative Cheyenne cartridges and, of course, the solidly crafted grips.
The professional Cheyenne tattoo equipment can of course also be tested on site at a test station in the Herzbube partner studio. A special room has also been set up just for permanent make-up. The somewhat smaller, but nevertheless impressive and fully equipped tattoo studio in Steyr offers space for two tattooists and two piercers. It goes without saying that in both "Herzbube" studios, high standards are set for hygiene regulations and the high-quality tattoo equipment from Cheyenne. The "feel good" atmosphere for customers and artists is important to the founders. Get to know the tattoo scene on site and be the first to be informed about new product announcements.
Herzbube
Wiener Straße 175
4020 Linz

Austria

TEL: +43 73 233 13 13
EMAIL: linz@herz-bube.at