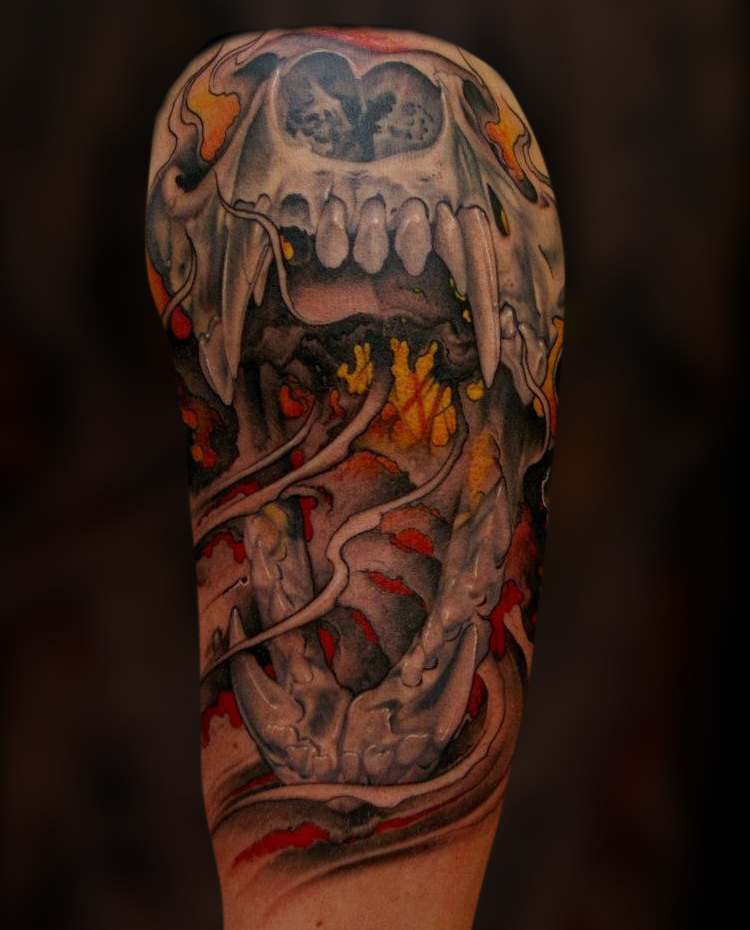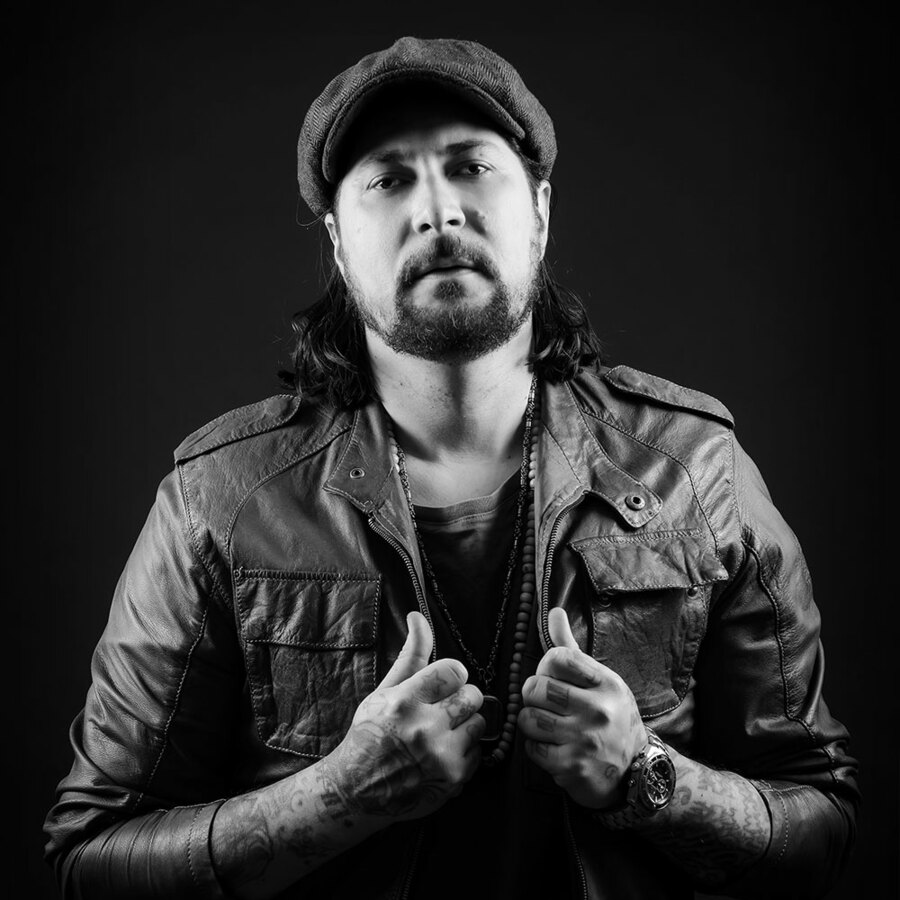 I've been tattooing for just over 23 years and had a traditional three year apprenticeship. I started in 1996 tattooing and also studied art history alongside while being an apprentice. I started as a classic apprentice and worked my first 5 years in the same shop. In 2002 I started my own shop and it's located in the same area still. In between 2004-2008, I ran 2 shops: one in the central of Stockholm and one at the original location outside main city. Now we have just one shop that I run together with my wife.
Coming from a self-employed background, it was natural for me to create my own destiny. Of course being a 90 ́s tattooist meant hard work, lots of hours on the convention floors and having to tattoo anything in between kanji, Rat Fink designs and Cherry Creek howling wolfs. So today I proudly call myself an all-round tattooist. I have probably done enough tribals to wrap around the whole planet.
As a tattooist I am very versatile and I see tattooing as a collaboration with the client. My goal is always to develop and do anything and everything that comes along, but I'm mainly focused on theme related realism and my own style of semi-realistic Japanese. I'm an awarded artist and I have around 30 individual awards in most categories. I have been awarded Swedish Tattooist of the year two times, which was in 2005 and 2011, a live competition held annually on location in one of our oldest Swedish conventions.
Since 2010, I've worked alongside tattooing on building a platform for education towards a safer trade and safe practice. I've been involved in EU work, creating better standards and protecting the trade from foul laws and regulations. Currently our education program is one of the biggest of its kind in Europe. In 2018, our work got awarded the Swedish Hygiene award for progressive work against resistant bacteria and safer practice. Up to date, our programme has educated over 1.000 practitioners of different hygienic practice regarding work place hygiene.
I started using Cheyenne in 2009, being one of the very first in Scandinavia. I was introduced to the system by Roman Abrego, and right away I saw the big potential in the hygienic aspects as well as the perks with a silent system.
WHY I USE CHEYENNE
For me the different Cheyenne systems has always allowed me to be more expressive as a tattoo artist. It gives my hand the possibility to do what I want it to do, just by the fact that it's a lot lighter than a traditional coil. Don't get me wrong, I love the coil machine, I mean I really love the personal cool and historic feeling with them, but it's not the most practical tool, neither the most hygienic.
The different systems have given me a chance to really develop through the years, I'm mostly known for my intricate details in realism, and I'm very happy with how it allows me to approach a tattoo. I can use the different tools for different things, and being a 90s all-round tattoo artist, I have a tool for every style and technique. I love doing realism, but I also really love losing myself in a big bold Japanese design, or something semi realistic.
The Cheyenne system has been a real eye opening experience. I remember struggling with coil machines, all very personal but also very erratic. With the Cheyenne every stroke is the same, every shade is the same and every time I use it, it does the same. No fuss, no extra time for filing contact screws, and no unnecessary anger over a change in the stroke.
I believe I'm a better and more solid artist by using the system, both on skin and canvas. Using the Cheyenne system, it has also given me a bigger opportunity to develop my drawing techniques just because of time. I get more time to draw and paint, but also for leisure, just for the fact that maintenance is so much less. My heart might be in the past, but my brain looks bright on the future.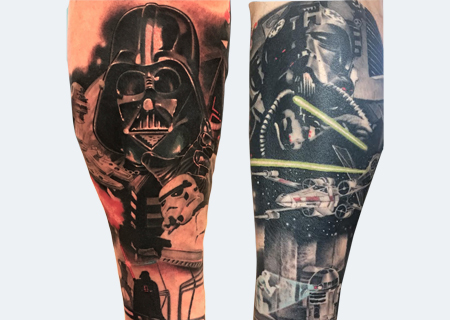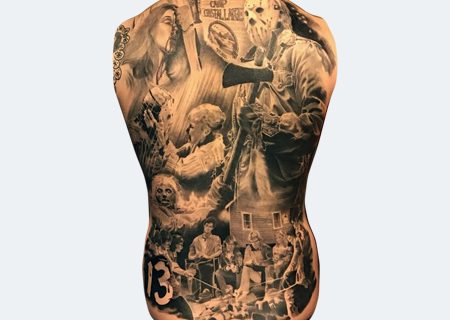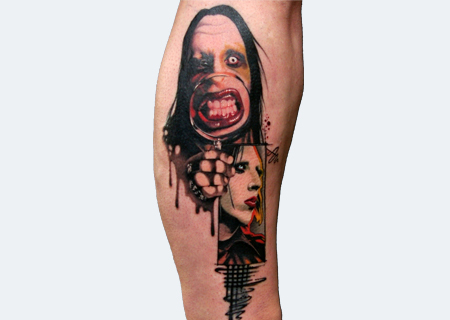 ---