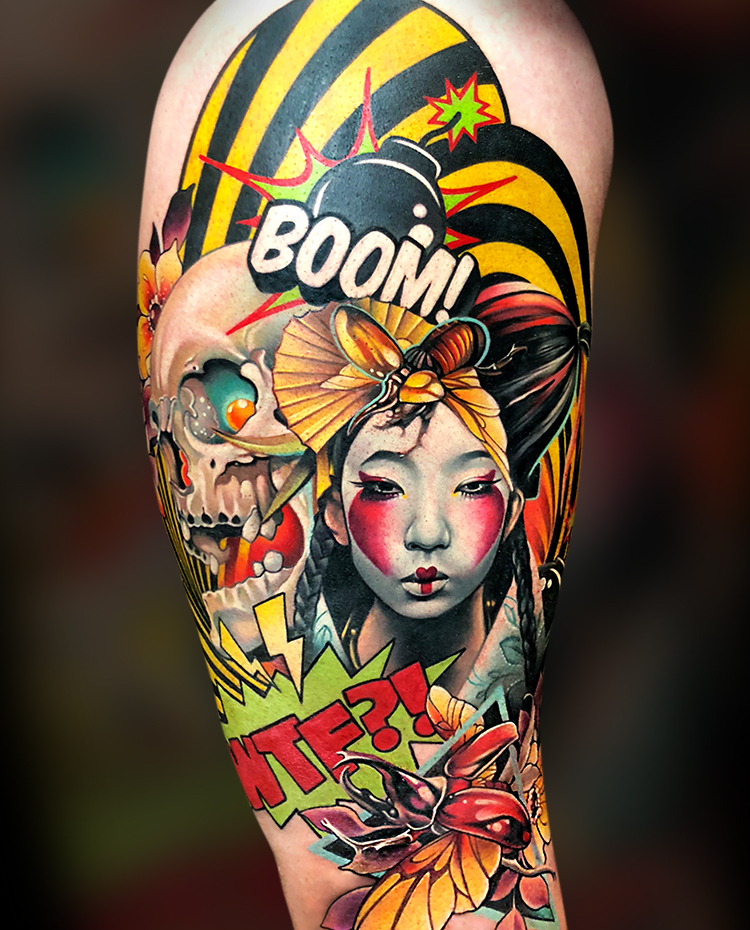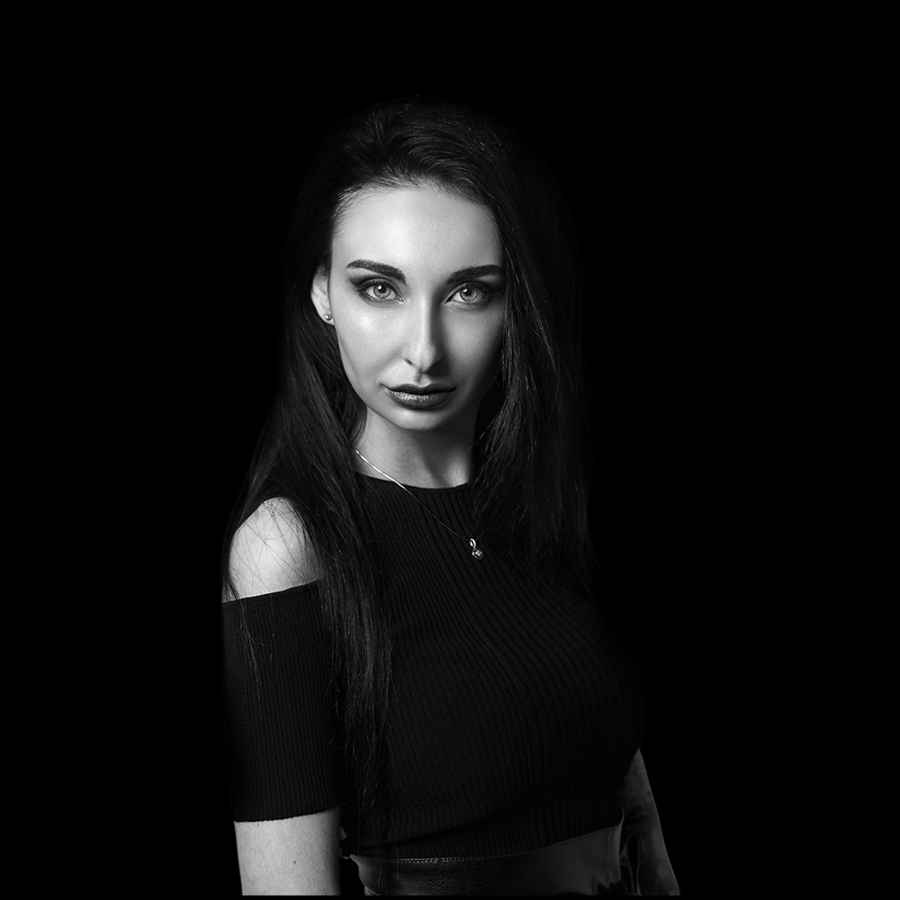 Since the very beginning of my life I have been shaped by art. I loved it when my parents took me to the beach drew there – it was my favorite place. After school, I entered the academy for architecture, focusing on design. Although I did not want to be a designer, back then it was the only possibility for artists.
I tattooed for the first time when I was 19. I knew that I can draw well and should therefore try to become a tattoo artist. The tattoo industry in my town back then was really small and it was rather difficult to find tattoo equipment. I needed to save up money for months to be able to afford a good tattoo machine. For students at that age, there was only the possibility to save our lunch money, which was why I lost a lot of weight. After finally being able to afford my tattoo equipment, I tattooed my friends. I always wanted to improve myself and I had the dream of being a part of tattoo conventions, which, at that time, was the only tattoo festival in Saint Petersburg.
My dream was big, but I did not have enough money for a flight, so I had to travel with the bus for 1,600 kilometer. That trip was unforgettable to me! The convention was a lot of fun to me because after I won the first prize for miniature tattoos, I got a job offer to work at a tattoo studio. After the convention, I decided to dedicate myself more to my work and less to tattoo festivals. Furthermore, I switched to other tattoo studios, in which I worked. In 2016, I got to know my husband Kirill in one of the tattoo studios. He first came to me to get a tattoo and we got married only after two weeks (which was another story). Apart from a wonderful family, I also have an amazing artist manager, for which I am thankful. We decided to open up a tattoo studio to spread the tattoo culture in the city, which brought "FANRIK13" together. It is the first premium tattoo studio in our city, and over time, it has brought us more opportunities to take part in more tattoo conventions and evolve. To the question of "at which level do I work", I always dedicate myself more to realistic tattoos. In the last one and a half years, I was always presenting myself in international tattoo conventions, for example in the US, in Europe and in Russia. During this time, I won 80 awards and got to know a lot of cool tattoo artists and people in the industry.
In 2017, I was in loads of tattoo conventions; it was also an emotional year to me, in which I joined two families in the tattoo industry that mean the world to me, the Cheyenne Family and the Intenze Ink family. I carry the names with pride and thankfulness and I am really happy to be a part of them. These people helped me developing my creativity and support me emotionally, with conventions and help me achieve my goals. In 2018, along with all the conventions, we opened a tattoo school alongside our studio, FABRIK13. We want to invite international tattoo artists to improve the quality of work from Russian artists and help train new tattoo artists. We have achieved a lot of goals in 2018, which we wished to achieve. We especially hope that we can spread the tattoo culture in our country, and that I can evolve myself as a tattoo artist.
What do we plan for the future? I can include everything in a few words: Go up, live and win!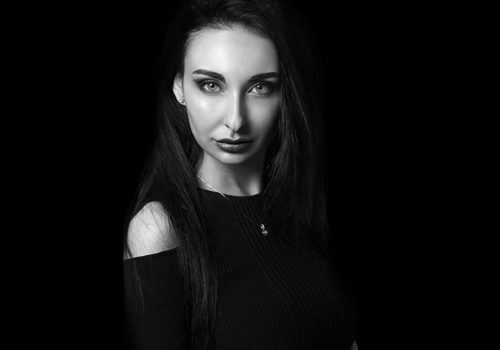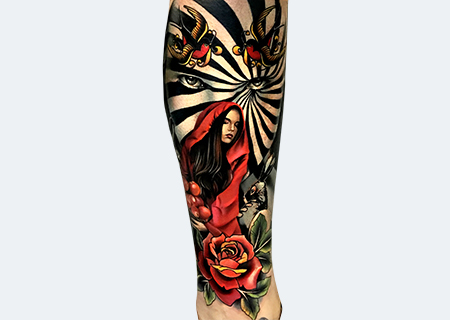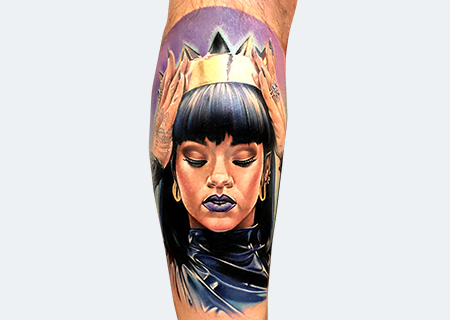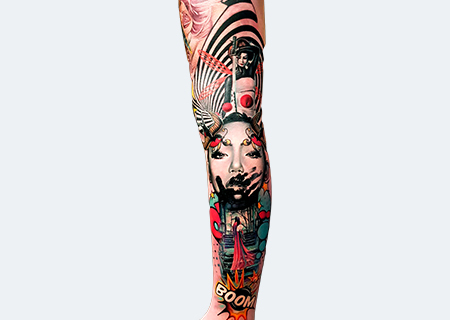 ---